What's The Mass Machine® Training Program All About?



The Mass Machine® Training Program is all about building more muscle in less time with less volume of work during every training session (less volume in every aspect . . . exercises, sets, and even reps). You constantly CHALLENGE yourself to lift more weight WITHOUT sacrificing direct muscle stimulation, form, execution, and feel.
The Mass Machine® Training Program is a PHYSICAL, MENTAL, and EMOTIONAL SKILL SET that is developed over time because you are never satisfied with any aspect of your training performance–no matter how well you might be doing. You are constantly striving for more because you KNOW deep inside your heart and soul that you are capable of achieving way more than you've done in the past.
This builds the unstoppable "Mass Machine Mindset." This continual, relentless, self-imposed PRESSURE that you CHOOSE to live by oozes out of every pore of your body and creates the MINDSET and ACTIONS of a true MASS MACHINE!
Here are 13 different Mass Machine Training Routines
Do the first one of these routines for 8 to 10 weeks; then take week off from training; and go on to the next one.
NOTE: The FIRST WEEK and the LAST WEEK in every of of these training cycles, you will perform 6 to 8 repetitions.
That means these Mass Machine Training Routines represent 104 weeks (about 26 months; over two years) to 143 weeks (about 32 months; just under three years) of training.
This will give you the absolute certainty you need to get and the gym and train. the rest is all about you getting the very most out of every single training cycle; every single training week; every single workout; every single set; and every single repetition.
Train hard. Think BIG. You are a MASS MACHINE!
Sign up and get started!
Your Coach,

Skip La Cour
Skip@skiplacour.com
Six-Time National Bodybuilding Champion
Owner of Skip La Cour's Mass Machine Nutrition
Learn how to execute the program effectively and efficiently . . .
Build Muscle, Lose Body Fat, and Think Like A "Mental Stud" Who Has MASTERED Their Efforts in the Shortest Time Period Possible!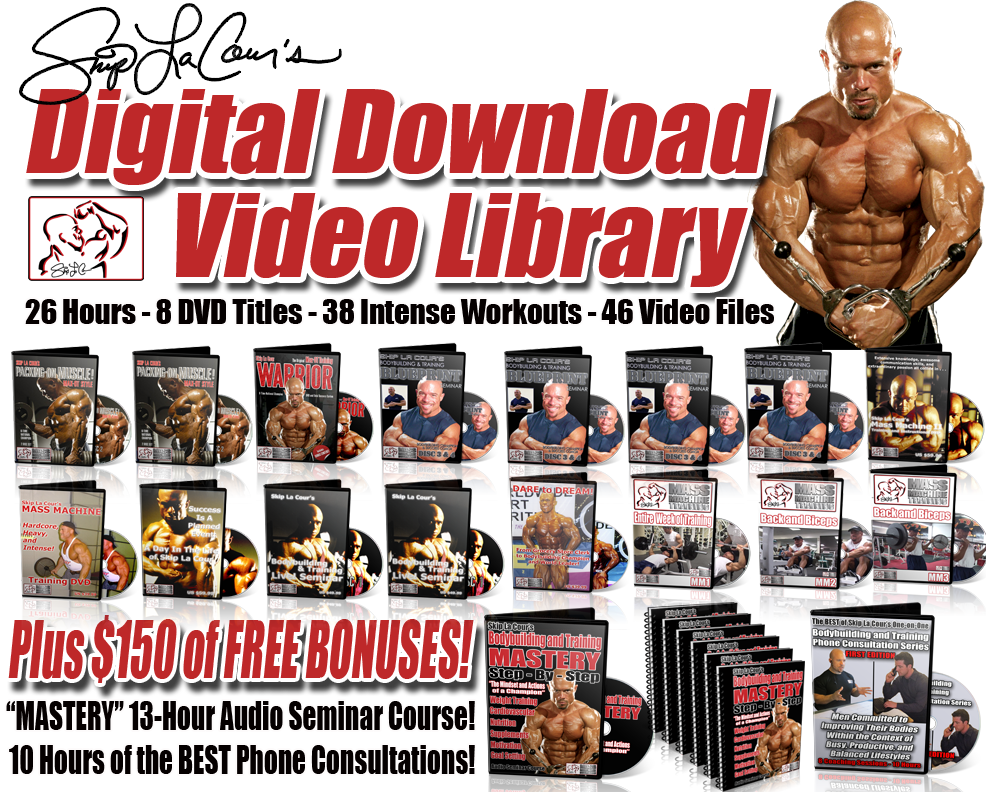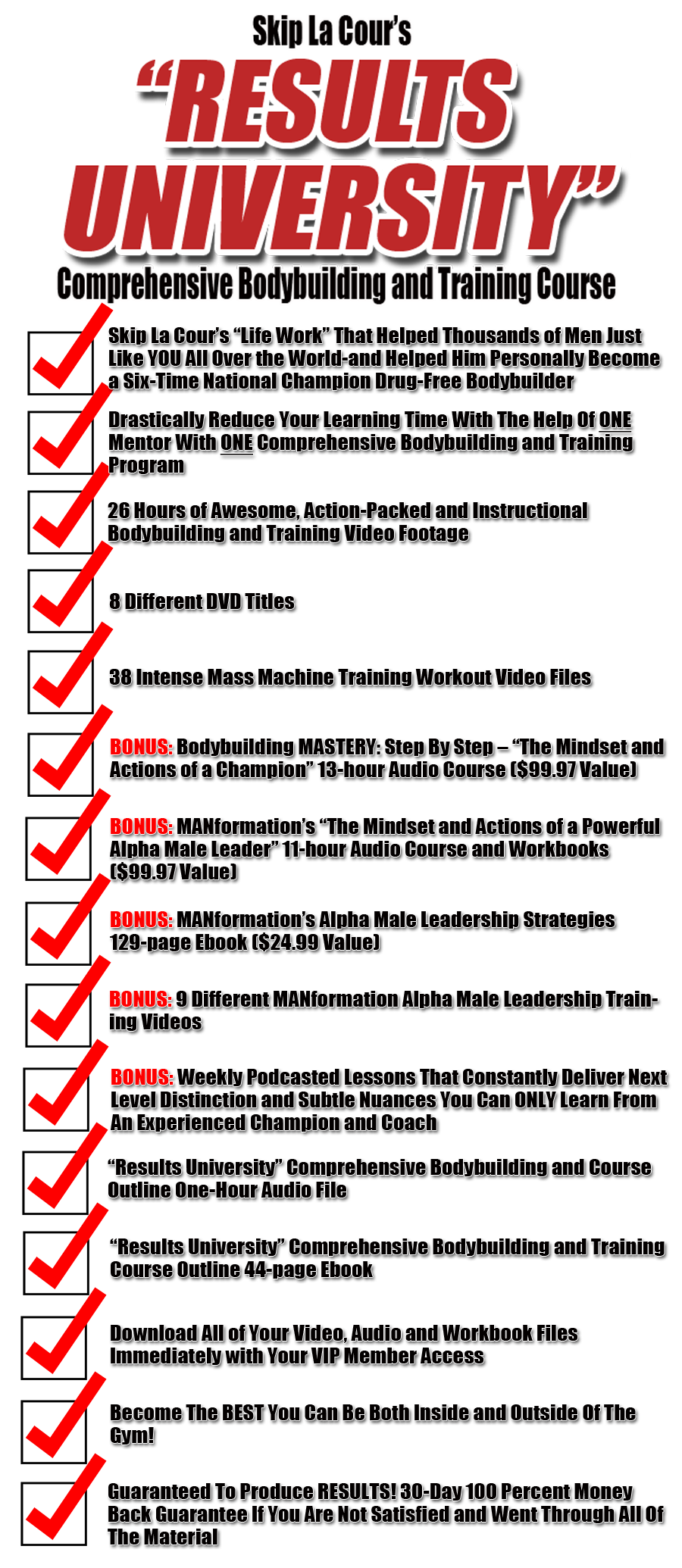 Click Here to learn more about this outstanding "Results University" offer.