Learn The SECRETS To How To Be Your Best On Contest Day From A Six-Time National Champion And A Coach Who Has Guided HUNDREDS Of Men—Just Like YOU—During This Challenging And Rewarding Process! This audio seminar course will help you become your physical, mental, emotional, and psychological BEST on contest day–GUARANTEED!
"I want to thank you for teaching me your contest preparation strategies in your seminar. What a ton of information for a very modest fee. You're awesome, dude! The biggest thing I got out of it is the mental toughness that a person needs if they want to succeed in reaching their bodybuilding goals. That mindset that the challenge it's 'me against me.' I'm looking forward to the challenge"

Colin LaRose – New Haven, CT
Skip La Cour's ULTIMATE Bodybuilding Contest Preparation Audio Seminar Course Outline
BUY NOW!
Session One – Establishing An EMPOWERING Mindset Before You Even Start Your Contest Preparation Journey
Do you have the mindset of a bodybuilding contest CHAMPION? Or, the mindset of someone who will do "okay"? My first task on my way toward helping you become your very best—before I do anything else—is to make certain that you have the mindset of a CHAMPION. Your success—or failure—will weigh heavily on your mindset! Your rules, beliefs, values, and standards will dictate you well you execute during your bodybuilding contest preparation journey. The challenge that the vast majority of bodybuilding competitors face is that they never even take inventory of them; never think how and why they were established; never track back to where they got them in the first place (and how credible that source was); and never evaluate them to see if they are indeed true.
Your "rules" are you opinions of what you think is possible and impossible; important and unimportant; true and untrue when it comes to your contest preparation. Your beliefs are significantly stronger than your rules. Those will be difficult to change unless they are really broken down and explained. What you believe to be true—is indeed true. At least for YOU it is. I make certain that you have the most empowering rules and beliefs when it comes to contest preparation—or you will be doomed from the start! I VALIDATE the rules and beliefs that will help you become the very best you can be on contest day—and DEMOLISH the ones that will limit what you can accomplish.
The competitor who has the highest standards throughout his contest preparation journey will get the closest to being his VERY BEST on contest day. I make sure that your standards on what you demand of yourself are high enough to get you where you really want to go. We all need to make CHOICES in our lives. The choices you make on your contest preparation journey and how you prioritize what is important to you are called your "values." You will determine your values—but I instruct on the values you will need to become your very best when the contest day arrives.
I then take you through a series of interactive EXERCISES that will set the most empowering rules, beliefs, values, and standards in "concrete" so you will be off to an awesome start. This is the foundation to greatness. Your mental foundation has to be rock-solid. And, I challenge the way you currently think to make certain your foundation is rock-solid. The MENTAL RECONSTRUCTION that takes during this session is a tremendously important first step. Without a solid foundation, all of the very best strategies in the world that I present to you will NOT even accepted in the first place—let alone execute! Be ready to come to this session with an OPEN MIND.

"Thanks for this ULTIMATE Contest Preparation Seminar, Skip! The value of this information is above and beyond the investment. You have done an awesome job of explaining every detail of contest preparation in an easy-to-understand manner. I now have the certainty and confidence I need to WIN. Now that my mind is perfectly clear about what it takes to be the best, all I have to do is EXECUTE!"

TJ Carver – Centerville, UT
Session Two – An All-Encompassing Overview Of Your Entire Contest Preparation Journey
When you "Begin with the end if mind" with anything you want to accomplish, you will be more like to execute EVERYTHING you must do to become your very best on contest day. You will maximize your POWER during every single set; repetition; weight training workout; cardiovascular training session; meal; minute; hour; day; week; and month of your contest preparation journey. You will be physically, mentally, emotionally, and psychologically prepared for ANYTHING that will challenge you along your journey (And, you WILL be challenged).
I outline—in great detail—the physical (weight training; cardiovascular training; dieting; etc.), mental (striving for more; staying focused; locking onto your contest day vision; etc.), emotional (dealing with the ups and downs along the way; the disconnection with people that you may face; remembering why you are putting yourself through this challenge; etc), and psychological (overcoming self-doubt; overcoming self-sabotage; keeping things in the right perspective; staying in control and living in your reality; etc) CHALLENGES that you will face along your journey.
I tell you EXACTLY what is ahead of you. Then you, through a series of exercises, make DECISIONS as to exactly how you will handle them—long before they ever arise. You will DECIDE on what you will and will NOT do when those challenges arise during this session! Of course, I give you directives on the BEST way to handle those challenges.
With my guidance, you begin to establish "Daily Disciplines" or standards and tasks that you will strive to EXECUTE every single day—no matter what challenges you face—to become the very best competitor you can be. These disciplines include things like your meals; meal times; how much water you drink; training performance; posing practice; goal-setting; self-assessment; picture-taking, how many times you review what I've taught you on the mp3 audio files; and much more.
Session Three – Training And Eating Like A Champion During EVERY Single Phase Of Your Contest Preparation
During this session, I get very specific about the training and nutritional strategies that will make you your very best when your show arrives. I outline in great detail exactly what you must do every step along the way when it comes to your habits in the gym and with the way you eat. From off-season strategies; 20 weeks out; 12 weeks out; the final critical week; the day of the show; all the way up until the minute you step on stage.
During this session, I explain HOW you will train and eat at certain periods of time; HOW MUCH you will train and eat at certain periods of time; WHEN you will train and eat a certain way and at certain periods of time; and WHY you will train and eat a certain way at certain periods of time. I provide you with many different examples, charts, and graphs that you will use to create your own plan. This is the session when all the planning gets done. You benefit greatly during your journey because all of the time and effort you put in during this session. You only need to put in the physical effort and keep your head on straight from that point on.

"I would really like to thank you for your training, nutrition, and competition advice in your ULTIMATE Contest Preparation seminar. I invested in your seminar not knowing what to expect. I came out of it feeling more dedicated and more confident than ever for my competition. This is also my first competition, so every single detail of the competition preparation is all on paper and good to go! I get to listen to YOU tell me everything I need to know and be prepared for in the comfort of my own home, bus, car, etc. I feel mentally and physically stronger than ever before, my goals are much stronger, and I have never wanted to win anything so badly in my life. I'm 12 weeks out and each week has plans and goals that are well-structured, Now, it's simply time to execute. If anyone out there is thinking about investing in a program such as this, do so! It is money well spent for advice coming from someone who has many, many years of experience. Keep on keeping on!"

Mark Brabazon – South Perth, Australia
Session Four – The Final Week Of Contest Preparation; Presenting Yourself Like A Champion On Stage
The ULTIMATE Bodybuilding Contest Preparation Audio Seminar Course is "bullet proof" because of all of the intelligent, efficient, effective, and hard work you've invested into your preparation. The final week, however, is indeed important—especially when it comes to you being certain and confident about what you are going to be doing. During this session, I devote a significant amount of time explaining in great detail the final critical week of contest preparation. I explain everything you need to do in the gym and everything that will enter your body (food; amount of food; types of food; water; minerals; supplements; etc). Of course, I explain exactly how, why, and when you will do all of this. I also explain exactly what you must do to present yourself like a champion on stage. I break down the mindset and attitude that you must have to put the "finishing touches" on the physique that you've worked so long and hard to create.
Bonus Session – Student's Questions and Answers
You will learn from the many great questions that the other students in this course have asked Skip La Cour about contest preparation.

"Thank goodness you have taken the time to observe, record, analyze, and share your wealth of information with so many people at such a small investment. The cost is priceless compared to the years of experience you have amassed. You have done the years of hard work and experimentation which has lead to a set of strategies that are the most effective and efficient. I'm certain I will get greater results in less time and absolutely no guess work. All I will have to do is follow your advice 'to a T' and work hard."

Anthony Mango – Sugar Land, TX

"I can't thank you enough for all of the valuable information you covered in your 'Ultimate Contest Preparation Seminar.' I take to the stage for a second time this year and this time I feel empowered every step of the way. I did well last year but will do even better this year thanks to you, Skip. Everything I needed to know was covered with explanations why this is the best way. I have never felt more focused in my life."

Kate Alderman – Adelaide, Australia
What you get for only $197
Over 9 Hours of Comprehensive Audio Instruction
Convenient MP4 Audio Files
5 PDF Manual Booklets (Total 178 Pages)
Organized Zip Folder for a Single Click Download
BUY NOW!
Satisfaction Guaranteed or Your Money Back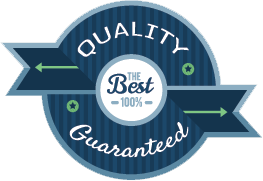 I'm so confident that you will find this audio seminar course far more of a value than the money that you've invested, your satisfaction is guaranteed. I'm offering a 100% MONEY BACK GUARANTEE if you are not completely satisfied. All that I ask is that you go through the entire program, take notes throughout it, and fill out the exercises in the workbooks.