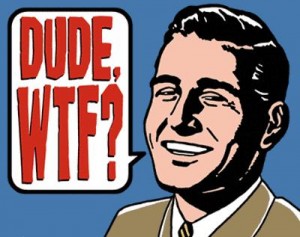 Many bodybuilding and training "experts" are trying to tell you that their way of training and eating will get you better results in just a fraction of the time.
These "gurus" want you to believe that their methods are far more effective, far easier, and make a lot more "common and scientific sense" than the ones those "obsessive, stupid bodybuilders who just do what every other bodybuilder has done for years–without putting any thought into what they are doing."
Well, I'm here to tell you from 20 years of experience coaching people all over the world that all bodybuilders are NOT obsessive. In fact, the majority of people who have started on this bodybuilding and training journey are rather lazy.
All bodybuilders are NOT hardworking. Many are constantly looking for shortcuts–and always have.
All bodybuilders are NOT highly motivated to do whatever it takes to produce great results–no matter if what they are told to do is extremely time consuming and difficult. Most will never do what it takes to build an outstanding body no matter how simple what they are instructed to do is.
And, even if they were highly motivated to do whatever it takes no matter how difficult was for a period of time, you can bet that didn't last forever. Don't you think that, during those less-than-motivated times when they couldn't follow through, they would have discovered and said, "Wow! I'm putting in half the effort and STILL getting awesome results! It's great to learn that I never have to work that hard again to get amazing results!"?
You bet they would have. And they would have told all of their friends too!
If there was a way to get outstanding results–with half the time and half the effort–that would already be the STANDARD that every bodybuilder works from!
It's a nice "sales job" that the revolutionary new "experts" are trying to get you to believe–but it just doesn't work the way they telling you it does.
They are selling you on the fact that they are the most highly-evolved, intellectual, and scientific authority on the planet–and everyone else is and always has been stupid "Neanderthals."
Just like you, I wish it was that easy.
Click here to listen to this podcast. I'll go into more detail on this topic.