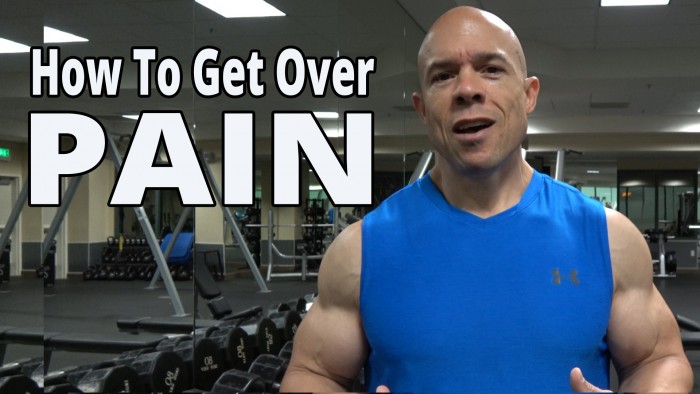 Are you going through some tough times right now?
Do you have some real challenges?
Are you looking for strategies that will help you get over pain?
Maybe you don't know who to talk to or where to turn?
Are you really feeling the pain these days?
I want to be your coach, mentor, friend, and the "Buff Dad You Never Had" for this video, if not for a continued relationship with you.
I want to help you understand the challenges that are getting in your way. I want to offer you some insight and perspective that will help you get over the pain.
I will give you my best advice on how to get over pain during the audio session.
There are five massively effective strategies that will teach you how to get over pain. They're supported with a lot of reasons that will help you understand that these times will ultimately serve you.
Listen to this message when going through life's challenges because it will provide you with instant perspective to effectively deal with them.
This mp3 sound file help you learn how to get over pain.
Think Big.
Skip La Cour
P.S. Get out of your pain and into pleasure . . . step by step. Take a "leap of faith" and allow me to guide you through your own MANformation and take your confidence and leadership skills to higher and higher levels. I will NOT let you down. Check out the MANformation "The Mindset and Action of a Powerful Alpha Male Leader" 11 1/2-hour audio seminar course with workbooks and videos by going here. You'll get instant, lifetime access into the exclusive members only website. If you THINK it–you must DO it.