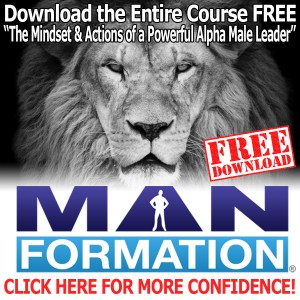 LAYNE NORTON describes himself as a physique architect, natural bodybuilder, powerlfiter, coach, and scientist. During this podcast interview, you'll discover that he's much, much more than just those impressive sounding titles. He's an influential leader, visionary, entrepreneur, and philanthropist. Norton earned a PhD in Nutritional Sciences and created an effective "step-by-step model for success" within the bodybuilding and fitness industry that has influenced legions of people around the world to follow.
Layne shares many of the amazing life lessons he learned from his parents and the man he calls his hero, his grandfather. These success strategies that were passed down not only helped make him into a successful fitness authority and entrepreneur, they helped shape him into the man of purpose, passion, and integrity with a tremendous work ethic that he is today. So, if you weren't fortunate enough to have positive, supportive influences in your life growing up, you have the unique opportunity to learn from the elder Nortons too.
Dr. Norton offers his thoughts on who you should take advice from, priorities in life, work ethic, passion, risk taking, balance in life while attacking your ambitious goals, the importance of measuring balance in life over longer periods of time, working toward the life you want with a sense of urgency, how you are judged by the people you associate with, and the importance of speaking your mind.
He chronicles his inspirational journey as a fitness personality that began with his very first post on the Bodybuilding.com message board when he was 19 years old all the way up to the creation of his charitable BioLayne Foundation and his ambitious future plans. Layne talks about the plan he crafted for himself that he describes as "part by accident and part by design" with a combination of passion, hard work, some good planning, and fortunate timing.
Norton gets especially transparent when he reveals the biggest, emotionally-consuming challenge that he faces as a public figure, the events in his childhood that created this vulnerability, and what he's doing to overcome it.
First known in the industry for being an outspoken natural bodybuilder, an interview with Layne Norton wouldn't be complete without having him share his thoughts natural bodybuilding in general, some of the personality types who compete in it, the amount of cheating he believes that goes on in drug-free contests, and why he has taken the "pro" natural bodybuilding stance as opposed "anti" steroid use one.
Six-time national champion bodybuilder, one-on-one peak performance coaching specialist, Mass Machine Nutrition supplement company owner, and speaker, Skip La Cour, offers his expert advice on training, nutrition, and motivation that will help you take your efforts to the next level. He also interviews the most interesting and passionate people in the bodybuilding and fitness world so you can learn from their knowledge and success too.
Download This Episode:
Direct Download: Click here – Right Click, Save As Available on: iTunes | Stitcher | Blog Talk Radio
Learn all about Skip La Cour's book It's A Matter Of Trust – Confessions of a Recovering Bodybuilder by clicking here.