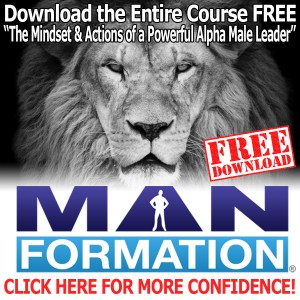 IFBB Hall of Fame Bodybuilder SHAWN RAY has experienced a massive amount of success both on and off the competitive bodybuilding stage over a time period that spans more than three decades.
During this podcast interview, you'll discover that everything this bodybuilding legend has earned is the direct result of an intelligent, well-executed plan that was put into place the very first day of his journey. His accomplishments at such an extraordinary level had far more to do with his vision, hard work, and exceptional planning more than good fortune, potential, or even his amazing physical genetics. Ray talks about the mindset and work ethic that he used to maximize every opportunity that came his way and exploit every ounce of the gifts he was blessed with. He openly shares valuable life lessons that you can easily apply to reach your own goals in life.
Shawn Ray has been a bold and outspoken advocate for positive change throughout his long career–despite the negative consequences he exposed himself to and actually did suffer. Shawn talks about the powerful influence his hardworking father had on him. You'll learn that Shawn's late father gave up job security bolstered by an engineering degree to become a janitor just to have the freedom of an entrepreneur who could be there for his family. His father never missed one of Shawn's games. Shawn's father successfully battled discrimination and bought the house he legally qualified for in the neighborhood he wanted his family to live in. The elder Ray worked past that challenge and eventually become a city councilman in that very city. It's easy to see that the apple didn't far from the tree.
Ray talks about how he planned his life in stages, the need for mental diversity in life, his mindset when it came to relationships when he was single and focused, the bodybuilders he admired and emulated and why he chose them, why he avoided certain types of individuals, and much more.
Shawn also talks about how his priorities have changed now that he's a dedicated husband and father–while still being a relentless businessman. He concludes the podcast by revealing what he has planned for his future in a life that has already been filled with so many incredible accomplishments and fulfilling experiences
Six-time national champion bodybuilder, one-on-one peak performance coaching specialist, Mass Machine Nutrition supplement company owner, and speaker, Skip La Cour, offers his expert advice on training, nutrition, and motivation that will help you take your efforts to the next level. He also interviews the most interesting and passionate people in the bodybuilding and fitness world so you can learn from their knowledge and success too.
Download This Episode:
Direct Download: Click here – Right Click, Save As Available on: iTunes | Stitcher | Blog Talk Radio
Learn all about Skip La Cour's book It's A Matter Of Trust – Confessions of a Recovering Bodybuilder by clicking here.