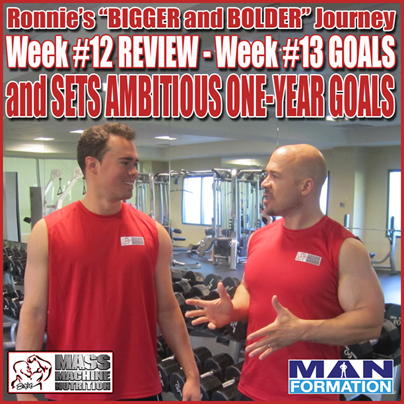 During this audio recording, Skip La Cour takes his nephew Ronnie through a review of Week #12 of this journey and sets goals for Week #13.
You want to make sure that you listen to this coaching session in its entirety to motivate YOU to achieve your goals. You will benefit from listening to it–no matter what your age is or what your personal goals are.
Skip La Cour takes Ronnie through a POWERFUL one-hour coaching session where he identifies exactly what he wants for his life one year from now, the reasons why he wants to achieve those goals, how he would feel when he achieves them, and the challenges that could possibly stand in his way of making them happen.
To follow Ronnie La Cour's "Bigger and Bolder" Journey, click here.
Skip La Cour's Mass Machine Nutrition
Supreme. Clean. Mass Machine Nutrition.
Click here to check out the entire line and to order.