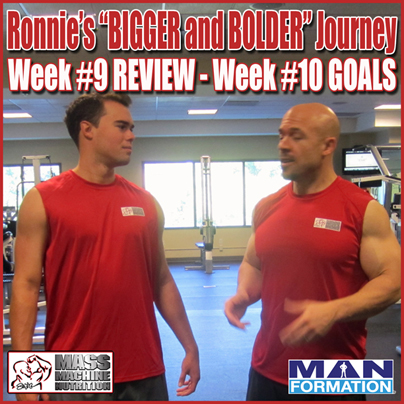 During this audio recording, Skip La Cour takes his nephew Ronnie through a review of Week #9 of this journey and sets goals for Week #10.
To follow Ronnie La Cour's "Bigger and Bolder" Journey, click here.
Skip La Cour's Mass Machine Nutrition
Supreme. Clean. Mass Machine Nutrition.
Click here to check out the entire line and to order.