During this podcast, I break away from the "sets and reps" of bodybuilding and training. I explain why effective one-on-one coaching to take any area of your life to a higher level is so much more than just learning about successful actions strategies from someone else.
I then talk about some MANformation leadership strategies and influential behavior patterns that you may not notice (or put much value in)–but they are going on all around you and creating a "pecking order" regardless.
Thank you for supporting Skip La Cour's Mass Machine Nutrition on Bodybuilding.com.
Click here to visit my thread on the Bodybuilding.com Forum that I talk about.
Click here for the Great 8 Weekly Coaching program I talked about during the podcast.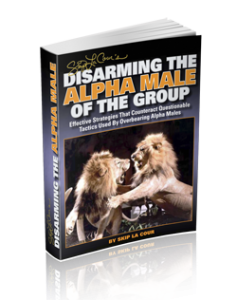 To download the free ebook I mention during the podcast "Disarming the Alpha Male of the Group", click here.