Add Far More Value To Your Life With Skip La Cour As Your Personal Coach Than Just Sets, Reps, and More Muscle!
Stop Wasting Time, Getting Frustrating, and Losing Confidence Trying To Figure Things Out For Yourself!!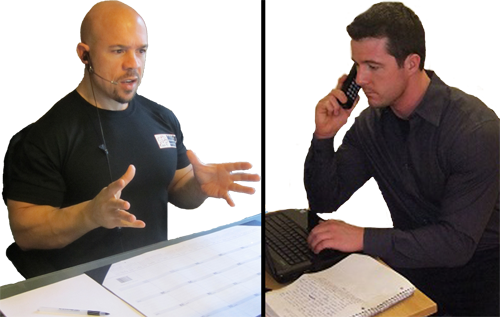 Get The Guidance and Accountability That You Need To FINALLY Get To the Next Level By Using Skip La Cour's Coaching Expertise and Experience on a Weekly Basis.
If there is a spot available for you, you will:
Learn the skills you need to develop supreme confidence in yourself and your abilities. Take your "MANformation" to a higher level with consistent focus and attention.
Immediately start aligning all of your talents and abilities so they are used to the fullest and FINALLY start producing the RESULTS you really want.
Learn to train and think like an experienced bodybuilding champion and get maximum energy levels out of your body through proper exercise and nutrition in just a fraction of the time through elite guidance.
Overcome the fears and limiting beliefs that are keeping you from success and happiness.
Set clear goals and adopt winning strategies to achieve them.
Eliminate emotional "baggage" from your past and create a compelling future.
Break self-defeating patterns and create new, empowering ones.
Develop congruency in your mind and body and exude amazing charisma and presence that the rest of the world can't help but take notice.  You body language will become that powerful.
Learn proven, easy-to-apply techniques that will draw people to you like a magnet—and have fun doing it.
Build powerful personal and professional relationships.
Massively increase your work performance and career prospects.
Attract mental, emotional, and financial wealth and abundance in your life.
Get a better understanding of your personal values and how they influence the direction of your life. 

Accountability!
How many times have you got all hot and excited about making significant improvements in your life—but you eventually just stopped thinking about it let alone took action? It became just a distant memory of something you were going to do "someday". The more references like these that you create in your life, the tougher it will be to ever follow through the way you must.
That's not going to happen to you with aggressive style of coaching. It's simply not possible.
Make "someday" today by taking action and enrolling in this exclusive weekly one-on-one coaching program is there are slot available.
I'll provide for you the weekly accountability you need to succeed. I'll drive you and push you–because that's what we ALL need to get the most out of our talents and abilities. You'll also be given an assignment each week—and I EXPECT you to follow through.
You aren't going to let me down, are you? Isn't it amazing how we'll do more to not disappoint the people we RESPECT but we don't always work that hard for ourselves? Now, you can use this "odd" human characteristic common in many of us to SERVE YOU by stepping up and putting yourself through this program.
Just think of how much your life will change for the better because you are FORCED to focus on what you really want.
You simply MUST have some "skin in the game" if you are going to succeed at the highest level. The sooner you accept that fact the better off you are going to be earlier in your life. Stop trying to "cheap" your way through. That's hasn't worked so far, has it? And, that's not why you taken the time and energy to read this far down this page.
Don't let any more precious time slip away! Invest in yourself today. You deserve it, don't you?
Hear what people just like YOU have to say about Skip La Cour's Weekly One-on-One Coaching Program . . .
NOW is the Time to Take Your Body, Mind, and Overall Quality of Life to a Higher Level
I've had many people tell me that they really NEED my coaching–but feel uneasy about committing to a six-month length-of-time due to the financial investment.
I've listened to your concerns and I've created an effective plan to get you the coaching you need–and take some of the stress out of making your decision. You can now see how much this coaching will help and only commit to three months at a time.
If you feel you aren't making the progress that you wanted, go ahead and stop your session at the end of the month. Look, I'll know if this is the right fit for you after only a couple of sessions. My time is extremely valuable and I don't want to work with anyone who isn't "all in". There are plenty of other productive things I can be doing with my businesses so I won't be offended at all. In fact, I very often cut people loose because I know we are both wasting our valuable time.
When you sign up for the six-month program, you can decide if you want to continue at the end of every month.
So, if you think can only afford two months, I'll bust my tail to get you where you need to go in those two months. I'm certain that, when you see the tremendous RESULTS you'll get physically and mentally and the awesome VALUE of my coaching, you'll want to continue for the entire six-month time period.
If not, that's fine too. At least you'll be on a better path to achieve your health, fitness, MANformation, and overall life goals.
Here's How the One-on-One Weekly Coaching Program Works
You and I will talk for 30 minutes EVERY week. We will talk on the exact same DAY at the exact same TIME every week as STRUCTURE is an essential element to this coaching program.
Over the next six months, not only will you be held accountable for your Bodybuilding & Training, Health, Overall Fitness, Muscle-Building, Fat Loss, and MANformation success by checking in with me in person over the phone each week, you will also have a variety assignments that you'll need to execute.
It's time for you to finally MASTER these important areas of your life!
"Your weekly one-on-one personal coaching sessions have increased my awareness of my personal power. Through your guidance, I have become more financially successful and am able to more effectively influence my patients toward getting and staying healthy."

Joel Nathan, MD
New York, NY
So Why Should You Hire A Coach?
Hiring a coach will empower you with the skills you need to build upon your current level of success and achieve your highest goals. A coach will get you to that "next level" that isn't always an easy place to get to all by yourself. As you and your coach work to achieve your "next level" through consistent, measured action, you will be gaining invaluable insight into how to generate life success in the future.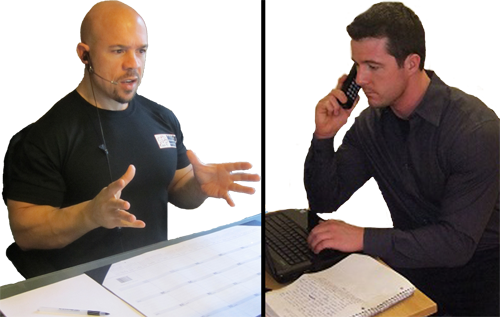 If improving your physical body is what challenges you most, I will create a well-devised, personalized plan for your Bodybuilding & Training, Health, Overall Fitness, Muscle Building, and Fat Loss efforts that will become more apparent over time.
MANformation Leadership Skills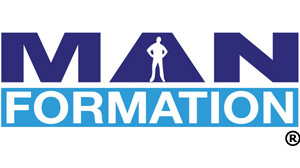 The majority of my coaching student are men wanting to take their MANformation Leadership Skills to a higher level because the got so much out of my MANformation program!
My over 25 years in the bodybuilding, training, and fitness industry and over 25 years in the personal development/motivation field enables me to teach you in a manner that produces immediate results and even more benefits that you will undoubtedly appreciate and understand more as time goes by. That's what I used to create the wildly successful MANformation program.
I will take you through a series of physical, mental, emotional, and psychological EXERCISES during our time together–but I must first get a good sense of who I am dealing with and where you are currently at in order to make an intelligent decision on how to proceed.
We set up our coaching calls us on a special phone that only you and I have access to. You'll be able to record every conversation and get the mp3 sound file to listen to over and over again for years.
"Skip has a depth of knowledge that is unsurpassed in the industry. He knows all the pit falls and has saved me much trial and error in my own life and business. The insight, clarity, tools and strategies I have received during Skip's coaching program have totally surpassed all my expectations,transformed my life to no end, and have proven to be invaluable."

Ben Lewis
Fitness Expert
Radio and Television Personality
Australia
Your Satisfaction Is GUARANTEED
I've made getting into this coaching program a whole lot easier for you!
Some of these MANformation, Bodybuilding & Training, Health, Overall Fitness, Muscle-Building, and Fat Loss concepts that I share with you will take some time to develop. I will allow you to cancel your six-month commitment after just TWO months if you are not COMPLETELY SATISFIED with the program during those first two months.
Take action NOW. STEP UP and commit to one of these extremely limited positions.
Email Skip La Cour to work out a time and day that you can commit to every week at skip@skiplacour.com.
"I want to say that it is a pleasure having the chance to speak with you during our coaching sessions. It is extremely beneficial to have important information sorted out and limiting factors identified. I wish I had the mindset and application of knowledge that I now have many years ago when I first started to workout. It would've saved me many years and hours of frustration."

Phil Poon
Staten Island, NY
Six-Month Program
CLICK HERE to send Skip La Cour an email for more information about the program and availability
Twelve-Month Program
CLICK HERE to send Skip La Cour an email for more information about the program and availability
"Skip, the picture and the news report came out after I signed the contract with the new team. They are contending for the championship unlike the team I was playing for last year, and really went out of their way to sign me. I have no doubts that the constructed meal program off-court and constantly reminding myself of various MANformation qualities on-court helped me get this deal. For that, I want to thank you."

Ellert Arnarson
Icelandic Professional Basketball Player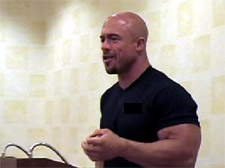 "The more a person thinks about anything in life, that person can't help but become better at it. It's inevitable."

–Skip La Cour
Get the coaching and guidance DIRECTLY from Skip La Cour that you need to finally get to the next level. Get the personal assistance that you must have to get from where you are now with your bodybuilding and training efforts—to where you really want to be.
Training, Nutrition, Nutritional Supplementation, Mental Toughness, Motivation, and effective Lifestyle and Organization Strategies are presented in a structured manner and based on your personal goals and priorities.

MANformration Alpha Male Leadership Skills
Assignments designed for your personal level of experience and progress are given to you on a weekly basis.
You'll have direct accountability for your progress to your coach, Skip La Cour.
This personal weekly one-on-one coaching program FORCES you to step up and work toward your goals on a consistent basis.
You will FINALLY get this important area of your life mastered.
You will stop WASTING your limited time and valuable energy.
You will FINALLY end your confusion and overwhelm.
You'll start making the bodybuilding and training process simple and extremely effective at the same time. You'll learn how this is done in a manner that only an experienced Master Coach like Skip La Cour can teach you.
The structured coaching sessions will FORCE you to follow successful daily habits and the self-imposed standards that you'll create with Skip La Cour's guidance.
Your Coach Skip La Cour will answer all of your pressing questions on a weekly basis.
You'll be able to proceed with the certainty and confidence that you absolutely must have to succeed.
This exclusive coaching program is designed for both men and women who are young, older, and any age in between.
Skip La Cour's Weekly One-on-One Coaching program caters to every level of your bodybuilding and training experience–and your overall LIFE GOALS. Whether you are new to the process, just trying to build a little muscle and lose body fat, become more disciplined, or want to win a bodybuilding contest, this program will work PERFECTLY for you.
All of the strategies that Skip La Cour's outlines for you are based on your life's priorities and values. You'll never be given a set of "one-size-fits-all" action strategies.
By the time your coaching sessions are completed, you'll know exactly what to do, how much emphasis to put on what you do, and when to do it.
BONUSES!
You'll get a 20% discount on all of Skip La Cour's Mass Machine Nutrition supplements that you purchase online at the www.MassMachineNutrition.com web site during the entire time period of your coaching sessions.
You'll have the opportunity to have the training footage that you post on YouTube.com analyzed by Skip La Cour once every month. You'll be able to download and save the "Personal training session with Skip La Cour" video with his voiceover instructions to review and learn from forever.
MP3 audio files for every single coaching session are available to have recorded and downloaded. You'll have the opportunity to review and learn from these audio files for years into the future.
Click Here NOW to Apply for One-on-One Coaching Time Slot.
There's so much bodybuilding and training information out there for you to process, isn't there?
As a result of all of this information, there's a lot confusion out there too.
Ultimately, all of this bodybuilding and training information can lead to massive overwhelm! Maybe you have already experienced this angst?
That's a shame because I see so many people who are driven to succeed and enthusiastic about doing so. They just don't know what to do, how to do it, or when to do it.
These ambitious people are more than willing to do the work required to succeed.
They just don't know how to prioritize their efforts and where to put most of their attention. All of the information floating around the internet and in the fitness books and magazines gives you the impression that EVERYTHING is critical to your success. If you aren't doing it ALL, you get the impression that you are going to fail miserably.
I have an internet message board where I answer questions from teenagers who are new to bodybuilding and training. An unsolicited random message board poster jumped in to inform everyone who was asking me questions:
"Hey! You don't have to ask him those questions. You can get all of the answers just by doing a Google search."
Yeah. Right. Good luck with that.
You probably already know by now that, when you do a Google search for the answers to your bodybuilding and training questions, you'll get dozens of different answers by dozens of different questionable "experts" or fitness internet marketers who are determined to sell you something. Even worse, it's painfully obvious that most of the "gurus' out there are more interested in their own self-importance and internet fame than your success.
All of this information leads to that same confusing, frustrating, and overwhelming "rollercoaster ride" of negative emotions.
Wouldn't it be nice if you knew EXACTLY what to do and EXACTLY when to do it? Wouldn't it nice to know how much importance you should be putting on each facet of the bodybuilding and training process? Then, it would just be a matter of being motivated enough to do what you already know.
The responsibility for your success and failure would still be firmly in your own hands but you would have the peace of mind knowing that all of your hard work, time, and energy would NOT be wasted.
That's the ideal position to be in.
Wasting our hard work, time, and energy is the biggest fear most of us have when it comes to our bodybuilding and training efforts.
That uncertainty and lack of confidence is what destroys most people's motivation and drive.
EVERYONE can use a coach to help them stay focused on their goals. EVERYONE can use a coach to constantly remind them who they really are, what they really want, and what they are truly capable of achieving.
How many times in your life have you been really excited and determined to accomplish some special goal but, after some time had passed, you just stopped pursuing it?
At the beginning, you would think about accomplishing that goal almost every waking moment of the day. You did whatever it took to make your goal a reality. You were almost obsessed, weren't you?
Then, something strange happened. For whatever reasons, you let a couple of weeks slip by without thinking about your goal too much and maybe even stopped taking action altogether. Life just seemed to get in the way.
You weren't going to let a short lapse in focus stop you though. No way! You reminded yourself just how badly you wanted it, snapped back into the right mindset, and jumped back into the disciplined habits you needed to succeed.
At least you did for a little while.
Before you knew it, the time you let slip away without taking action was no longer a couple of weeks. It was a couple of months. Eventually, it was a couple of years!
That goal that you were once so determined to achieve somehow became a distant memory.
"Oh yeah. I was really fired up to take my body to the next level but somehow I just forgot about it!"

 
Those are the thoughts that went through your head when you saw someone who was a lot like you—but that person had an awesome and truly inspiring physique.
Can you think of a goal or dream that you had in your life that you were determined to MASTER at one time—but you forgot about how important it was to you? It wasn't that you didn't want it anymore, it was just that your normal lifestyle patterns took priority. Instead of focusing on that special goal you KNEW would take your life to the next level, you were forced to only concentrate on the day-to-day grind of your everyday life.
What was it for you in the past? Golf? Bowling? Going for that promotion at work? Starting your own business?
Maybe for you right now, it's your bodybuilding and training efforts?
Here you are right now looking at the same body in the mirror that you aren't satisfied with. It doesn't matter how many times your friends tell you how great you look, you KNOW that you are capable of achieving so much more.
For me, that goal was playing the piano. I always dreamed of playing the piano like a rock star in front of a group of my friends at my own house party. I would imagine seeing their impressed and surprised faces when they discovered just how awesome I was.
Unfortunately, I've never had that experience. That dream of mine has never become a reality yet. I've never witnessed those impressed friends at my house party. I'm almost embarrassed to tell you how many times that I started and quit playing the piano in my life.
I have been fortunate enough to have mastered my bodybuilding and training efforts through my dedication, consistency, and discipline for over 20 years. In that time span, I have also become a master coach and motivator because I made it my goal to become that person many years ago. When I do my Weekly One-on-One Coaching Sessions with extremely passionate and committed people who just haven't quite "gotten it" yet, I often think about just how lucky they are to be investing in such an extremely valuable program.
Let me correct that. They weren't "lucky" at all. They TOOK ACTION.
These committed and driven clients of mine took control of their destinies. They didn't just sit back and let time pass them by.
They're not going to have any regrets. They took action and took advantage of an opportunity to master their bodybuilding and training efforts with an experienced and knowledgeable Coach.
The more a person thinks about anything in life, that person can't help but become better at it. It's inevitable.
I sometimes wonder:
"What if I had a piano coach who made me accountable for MY OWN dreams? What if I had committed myself to speaking with him every week on the same day at the same time?"
That "piano coach" would have lined out assignments to do every week that were specifically designed for me at my level of experience. That piano coach would have told me EXACTLY what to do and EXACTLY when to do it. I wouldn't even have the burden of putting together an effective and efficient plan. That would be a plan that I really wouldn't have had enough experience or knowledge to do in the first place.
If had my weekly Coaching Call on Tuesday, let's say, I'd think about that session for the rest of the week. When Sunday and Monday rolled around, I'd start thinking about my upcoming session and how I'd better have my assignment done. If I let life get life get in the way, I would have been forced to feel the pain of telling my coach that I didn't follow through. As you already know, pain is a powerful motivator! It's one thing to let myself down. To be honest, that's an entirely different situation for me than letting someone else down. Is this true for you too?
Knowing me, the pressure, accountability, and potential embarrassment would have made me find a way to get all of my assignments done. I would have done whatever it took—and I'm certain I would have played the piano in front of my friends at that house party by now.
If you are determined to build a better body and improve your bodybuilding and training efforts, invest in my Weekly One-on-One Coaching Program today. Let's get started next week.
Don't live with the pain of regret a day longer. Take action NOW!
BONUS #1: 20% Off Skip La Cour's Mass Machine Nutrition Supplements
Those people who sign up for the Weekly One-on-One Coaching Program will get a 20% discount when purchasing my Mass Machine Nutrition supplements from the MassMachineNutrition.com web site for entire time period of our coaching sessions.
BONUS #2: Get Your Actual Training Footage Analyzed By Skip La Cour Once Every Month
You'll have the opportunity to have the training footage that you post on YouTube.com analyzed by me once every month. I will voiceover my comments on a newly created video. You'll be able to download and save the "Personal training session with Skip La Cour" video to review and learn from forever.
BONUS #3: MP3 Audio Files for Every Single Coaching Session

You'll have the opportunity to have recorded and downloaded sound files of your coaching sessions to learn from for many years in the future.
DISCLAIMER: My Weekly One-on-One Coaching Program is NOT for everyone. My time is extremely limited I'll only invest what little time I have with the most dedicated and committed students.
Just because you have submitted your payment does NOT guarantee that you have one of these weekly coaching time slots reserved. Your commitment and payment are just the FIRST steps.
Here is what you need to do RIGHT NOW to get your coaching sessions scheduled:
Make your commitment and submit your payment. Every month on the same day during the length of our time together, your credit card will be charged automatically.If you are not accepted in the Weekly Coaching Program, your payment will NOT be processed at all. No refund to your credit card will be needed because your payment will never be processed on my end of the transaction unless you are accepted into the program. Your bank may "reserve" the initial charge on your credit card—but the funds will not be actually taken on my end of the transaction unless you are accepted into the program.

Email me your preferred day of the week and time of day  to 

skip@skiplacour.com

. This is the time and day when you can have your session every single week without exceptions. Please make sure that you include you time zone.

I will send you a series of questions asking you exactly what you want to get out of the coaching program. Take your time and think about your answers. Remember, you are competing with many other people from all around the world for these limited time slots.
Six-Month Program
CLICK HERE to send Skip La Cour an email for more information about the program and availability
Twelve-Month Program
CLICK HERE to send Skip La Cour an email for more information about the program and availability
I look forward to speaking with you and getting you started on you journey to your "next level".
Train Hard. Think BIG!

Skip La Cour
World's #1 Online Men's Health, Fitness, and Motivational Coach
Six-Time Drug-Free National Bodybuilding Champion
15-Time Drug-Free Bodybuilding Champion
Success & Leadership Coach