Looking for workouts for older men?
You're a little older now and you want to get into great shape. You're looking for workouts for older men. Maybe you're brand new to working out even though you are older. Maybe you worked out years ago and are coming back to the gym after a long break.
Maybe you've been consistent in the gym but aren't satisfied with your gains and you want to find better workouts for older men.
You've found the right coach and website.
The Much-Younger, Extreme-Thinking Fitness Experts' Advice Is Tough To Follow!
There are a lot of FRUSTRATED older men with busy, productive lives who come to me for advice every week. They're working hard in the gym. They've gathered as much of the information dished out by the young, extreme thinking and doing fitness experts on the internet.
These older men feel as though they're doing everything right. But they're frustrated because they simply aren't building the muscle or getting rid of the body fat that they feel they deserve.
You're Older Man With A Busy, Productive Life
If you're an older man with a busy, productive life and you want fitness information that uses your willpower, focus, energy, and time effectively and efficiently, then you want to get access into my special website.
Fill out the questionnaire below. I want to learn all about your goals, strengths, weaknesses, victories, and challenges inside and outside of the gym. You'll get instant, lifetime access into the MANformation Workouts For Older Men members only website filled with training, eating, mindset, and lifestyle strategies specifically designed for older men with busy, productive lives.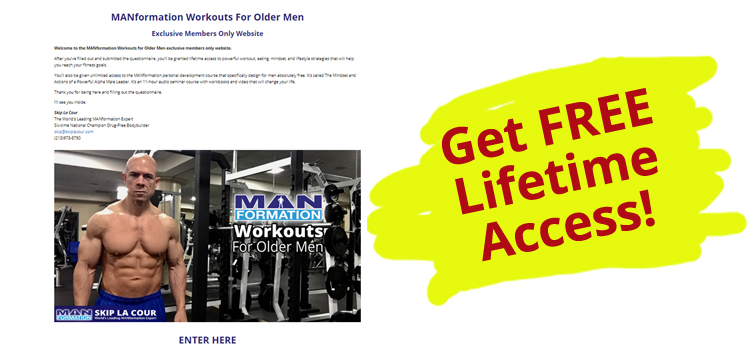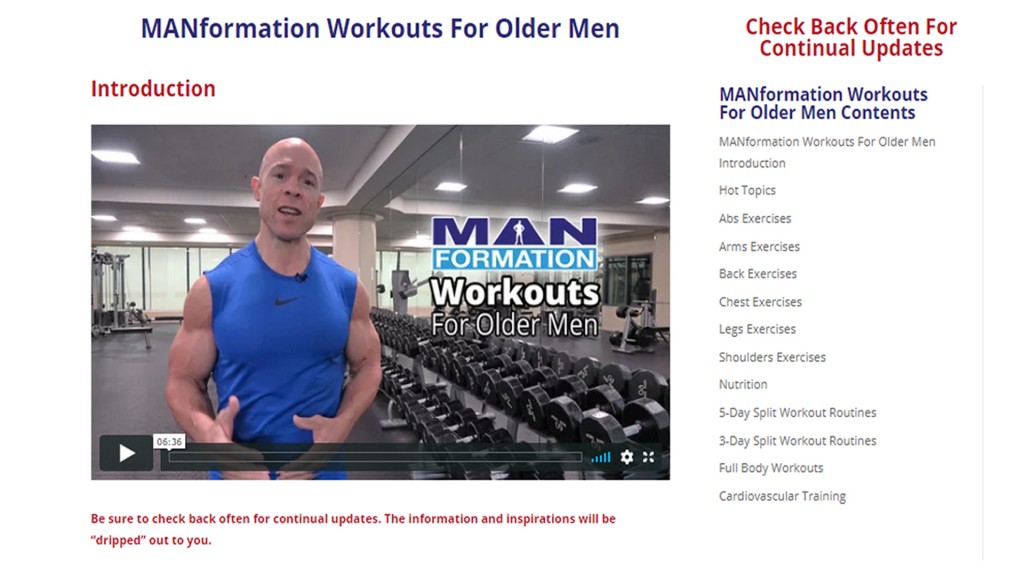 Congratulations for stepping up and taking action. This is the very first step that you must take to achieve your goals and create the body and life that you really want.
This questionnaire will help me learn more about you. Not only will it help me learn more about you and better serve your needs, it will help you gain more clarity as to what you want and what may be stopping you from getting it.
Skip La Cour
The World's Leading MANformation Expert
Six-Time National Drug-Free Bodybuilder
12-Week Coaching For Older Men
With Busy, Productive Lives
[email protected]
(925)352-4366
P.S. If you call, please leave a message. I will call you back. Expect a return phone call from the 925 area code. Who knows? I could give you a personal phone call to help you work past your challenges. I might be moved by something you write down below in this questionnaire and reach out. I've discovered that spending just 10 minutes on the phone can be a huge help to someone who is confused and frustrated. If you do see a phone call from the 925 area code, that's probably me.

WATCH THIS VIDEO BEFORE YOU CLICK "SEND"
If there's more you want to tell me about your situation and you've already submitted your questionnaire, send me an email at [email protected]