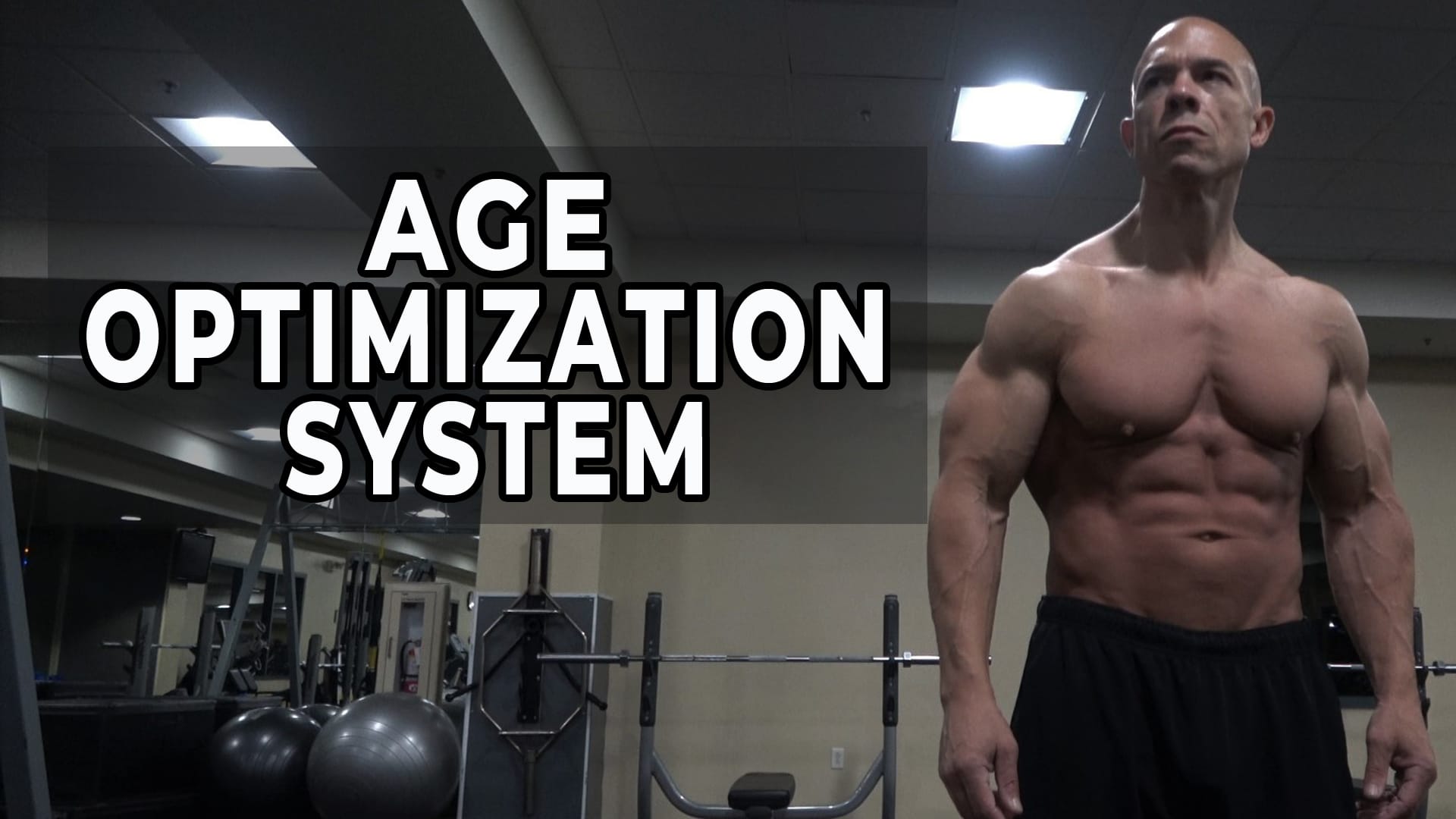 I'm glad you're here and thank you for your interest.
Let me tell how this fitness journey you're about to go on will change your life for the better.
My exclusive Age Optimization System is an intense 12-week private, one-on-one coaching experience.
I outline the specific steps to optimal health, fitness, and longevity for older men that's simple, effective, and sustainable with your busy, productive life.
And notice I didn't say complicated, involved, and time-consuming. I said simple, effective, and sustainable with your busy, productive life.
You'll know exactly what to do with your workouts and eating and exactly why you're doing what you do.
And I know that, if you haven't been working out all that long, that may seem like a crazy promise right now–especially if you're smart, hardworking, accomplished with your business career, family, and other areas of life–but building muscle and losing stubborn body fat seems so complicated when watching the videos on the internet.
Week by week and hour by hour, we work together and I break it down for you step by step.
By the time we're done, you'll have this fitness lifestyle stuff down for the rest of your life. No more confusion. It will then be just a matter of doing it. You'll have that sense of complete control that's needed for success in any area of life.
Go here to fill out the Age Optimization System Questionnaire and initiate communication with Skip La Cour. 
It's very important that you understand who this program is for and who is is not for.
This is for men who are:
✔️ A man who is a little bit older?
✔️ Dedicated to your fitness?
✔️ Not satisfied with your results?
✔️ Look much better than the other men your age but you know there's a higher level for you to achieve?
✔️ Have a busy and productive life?
✔️ Have achieved a certain level of success in other important areas of your life and now you demand that same level of success with your fitness—and you want it now?
✔️ It's extremely important that you keep your successful overall quality of life intact while you are mastering your fitness?
✔️ You have outrageously high standards for everything you do in life?
✔️ You're worn out from taking in all of the confusing, conflicting, and seemingly overcomplicated fitness advice from the extremely passionate and much younger fitness experts on the internet.
Go here to fill out the Age Optimization System Questionnaire and initiate communication with Skip La Cour. 
I know that you're just trying to lose that extra weight and get healthier. You don't want to be a bodybuilder or fitness personality. The idea of getting in the top 5% bodies among older men may seem absolutely crazy to you.
But, I have lots of men going through my coaching programs who get within the top 20% among older men in a matter of months. The men who come to me already in the top 20% among men their age are on the path to get to that top 5% within months.
So, I want to invite you to maybe just stretch your limits of what you think is possible.
Let me be perfectly clear.
I think it should be obvious by now but this is definitely not some crash course, short term build muscle and lose fat fast gimmick. This is not some "do nothing, get fit" promise.
The stuff that I'm going to share with you is going to massively simplify your work toward your fitness goals, don't get me wrong. But it does take work. It takes a lot of work.
And you also have to have really, really high standards. So, that means this is not for men who are "sort of" committed. If you are not committed to making lasting change, I can't help you.
The results you get will be up to you.
Why would you want to hire me as your coach with so much fitness information available for free on the internet?
In this video, I explain why one-on-one coaching is a great investment of your willpower, focus, energy, time, and money.

If this sounds like a program that you're ready for and will greatly benefit from, fill out the questionnaire below. I will contact you within 24 hours and set up some time to talk.
Questions? Click here to schedule a FREE 15-minute personal phone call and talk to Skip La Cour directly about your current situation, the goals you want to achieve, and the challenges you believe are standing in your way.
Skip La Cour
Workouts For Older Men
Learn more about me here.
925-352-4366
WhatsApp +19253524366
Age Optimization System
12-Week Coaching Experience Questionnaire