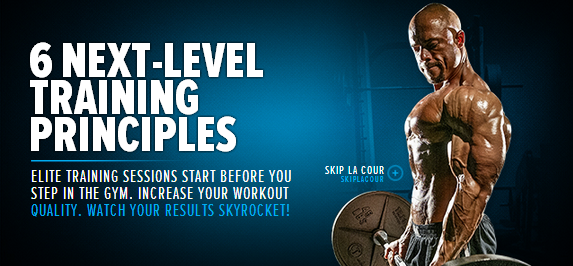 Check out my latest article on Bodybuilding.com "6 Next Level Training Principles".
Build a more successful workout foundation before your training starts! Follow these simple yet extremely effective tips and take your performance and productivity to an entirely different level.
Click here to read this article.
While you are there, stock up on Skip La Cour Mass Machine Nutrition bodybuilding and training supplements! Click here to go there now.