WATCH VIDEO
Are you confused about all of the workout information that's being thrown at you from all of the different fitness experts?
You're not alone.
"How many sets, reps and exercises per workout?" is one of the most-asked questions by men who are a little older, have busy, productive lives, and are dedicated to their fitness efforts.
"What is the right weight training volume?" is another way this question is phrased.
You also will need to know what training "intensity" means and how it plays a part in determining how many exercises per workout session.
Why can't you just get a simple black-and-white, consistent answer to even your most basic questions? You would think that this would have been all figured out by now, wouldn't you?
Men want to know "How many exercises should you do in a workout?" when you're older. Is there a difference?
In this video, I tell you the most important factor that will help you figure out if a training routine is "right" for you and if it will help you build muscle.
In this video, I explain training "intensity" and how it plays a huge role when trying to figure out how many sets, reps, and exercises you need to build muscle.
In this video, I tell you why it's so hard to get a straight, black-and-white answer when you're you're searching on the internet for the answer to the questions "How many exercises per workout should you do?" and "How many exercises per workout for mass, hypertrophy, or muscle?"
In this video, I give you some insight and perspective so you can move forward with confidence and reach your goals. I will help you make the most out of all the seemingly conflicting fitness information out there.
MORE FREE MANFORMATION WORKOUTS FOR OLDER MEN
If you're an older man with a busy, productive life and you want fitness information that uses your willpower, focus, energy, and time effectively and efficiently, then you want to get access into my special website.
Fill out the questionnaire here. I want to learn all about your goals, strengths, weaknesses, victories, and challenges inside and outside of the gym. You'll get instant, lifetime access into the MANformation Workouts For Older Men members only website filled with training, eating, mindset, and lifestyle strategies specifically designed for older men with busy, productive lives.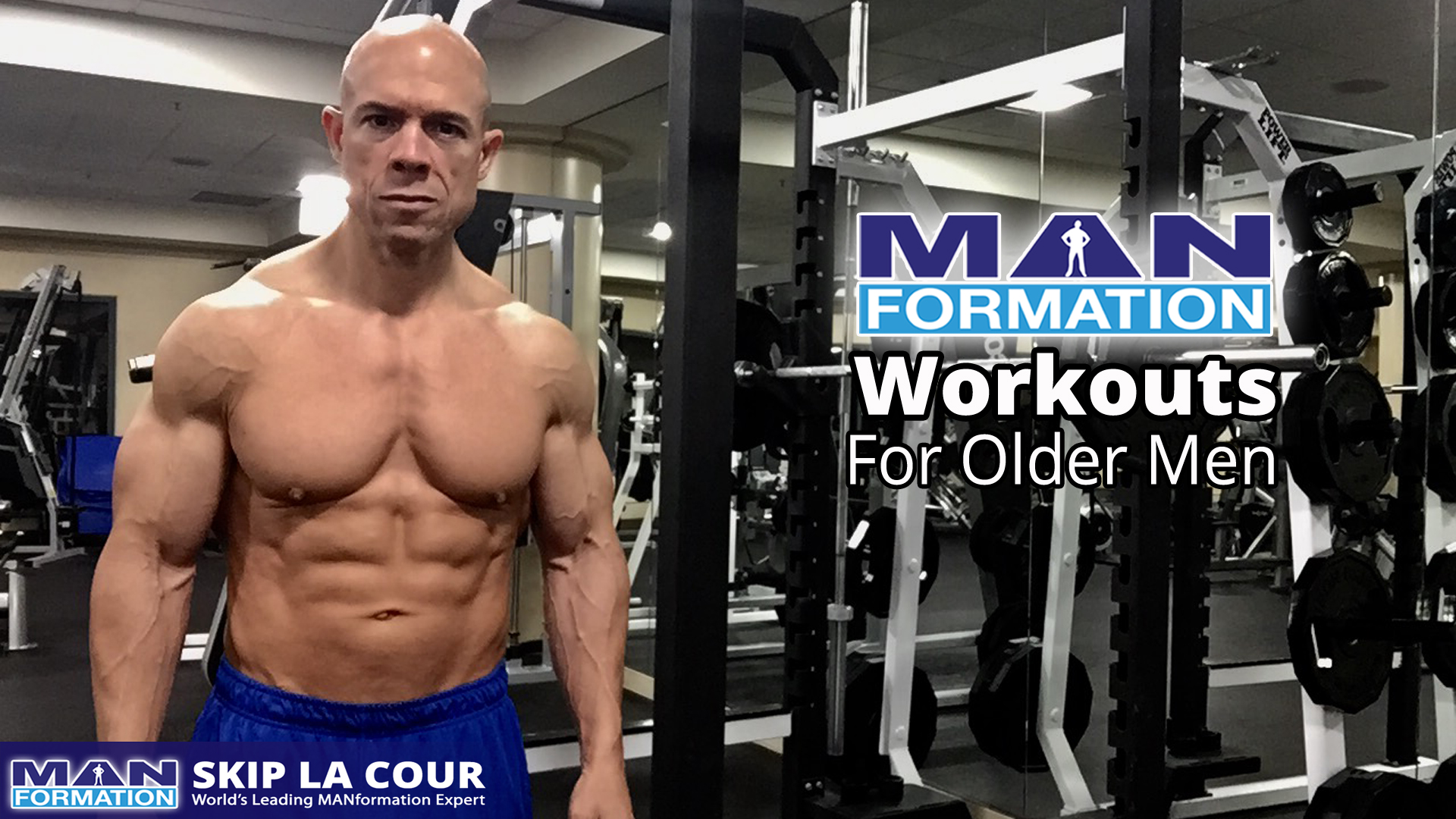 Go here now and fill out the questionnaire.
HERE'S HOW TO CONTACT ME
✔️ Send me an email at [email protected].
✔️ Direct message me here on Facebook.
✔️ Comment in the comments section below.
✔️Call (213)973-8790.
Make sure that you're on all of my social media platforms so you don't miss anything. Every social media platform has a different "language" and a different way for you to learn. Be sure to ask questions in the comments sections too. I'll be happy to help you. YouTube, Instagram, Twitter, Periscope, Google Plus, Linkedin, and Tumblr at all @skiplacour. Facebook is at @SkipLaCourPage.
Think Big!
Skip La Cour
The World's Leading MANformation Expert
Six-Time National Drug-Free Bodybuilder
12-Week Coaching For Older Men
With Busy, Productive Lives
[email protected]
(213)973-8790
www.skiplacour.com