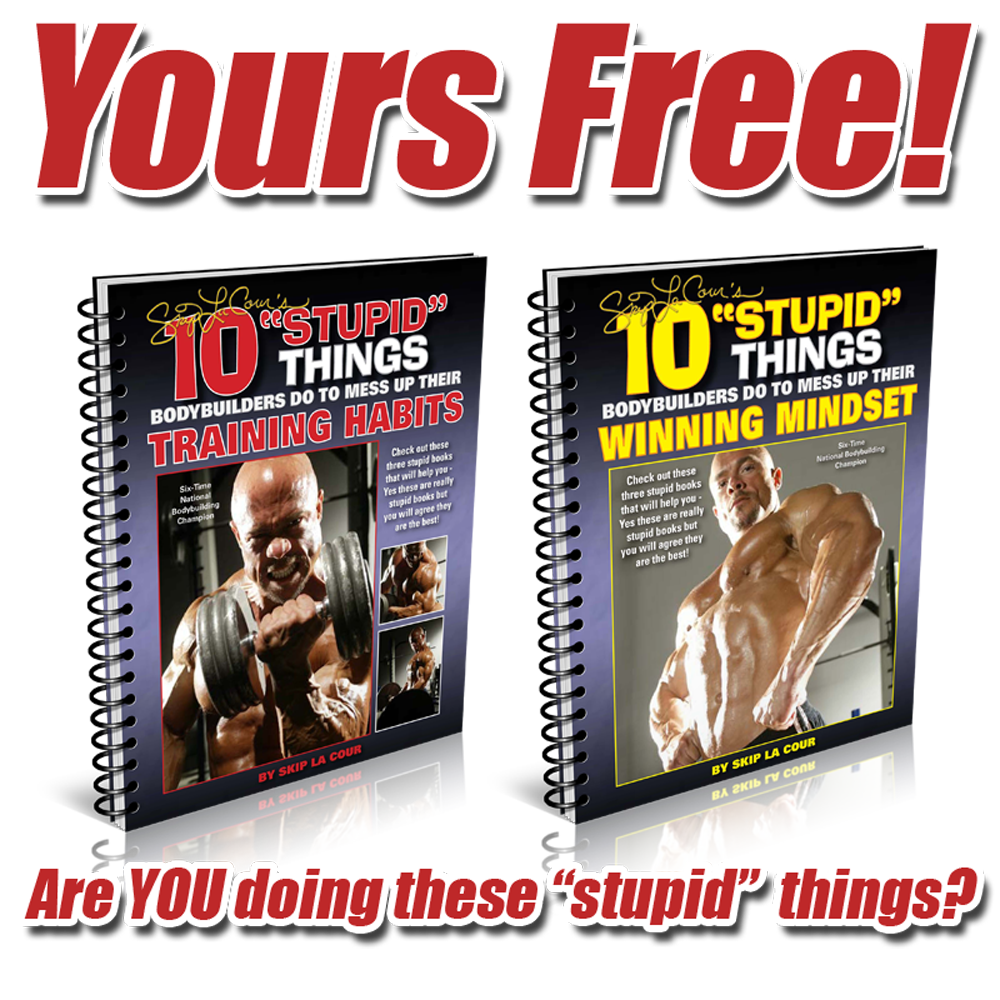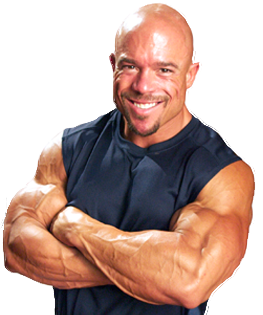 Hi. I'm Skip La Cour.
Thanks for taking the time to visit my website. Your success is very important to me.
I not only have a learned a lot of things about bodybuilding and training from personal experience in over 24 years on my way to six national drug-free bodybuilding championship titles, I learned much, much more than all of that helping people just like YOU from all over the world.
I know what you need to do to succeed and know the mistakes most people make along the way that set them way back and create frustrating training and growth plateaus.
There are common mistakes that slow down the progress of even the most determined people training in the gym. You must break through these stumbling blocks to maximize your genetic potential and enjoy the bodybuilding process along the way.
In these two FREE ebooks I am giving you, will outline 10 of the common mistakes that will negatively affect your training and ultimately minimize your results and 10 of the most common mistakes that will negatively affect the mindset you need to succeed.
Are you making any of them right now? These could be some of the reason why you aren't making the progress you REALLY want.
Avoid these pitfalls and have more productive workouts–and enjoy the entire bodybuilding process at a higher level. Overcome these challenges and start immediately packing-on muscle more effectively and efficiently. Follow these solutions and begin taking your physique to the next level now.
Enter a best valid email address below and you'll be directed to a page to download my two free ebooks.
Enjoy.
Train Hard. Think Big.

Skip@skiplacour.com
Six-Time National Bodybuilding Champion
Owner of Skip La Cour's Mass Machine Nutrition
Click here to learn more about Skip La Cour.